At Great Danes4U, (a Great Dane Puppy Breeder in the Springfield, Missouri - Marshfield, Missouri 65706 has Quality Great Dane Puppies for Sale. Your Great Dane puppy could be a Fawn Great Dane puppy or a Brindle Great Dane puppy or a Black Great Dane puppy. Most of our Fawn & Brindle Great Dane stock is +5-Generation Color-Pure AKC Registered. All are Micro chipped plus all are DNA Profiled. Most of our stock are OFA Certified, (Orthopedic Foundation for Animals), if age appropriate.
AKC Great Dane Puppies go micro-chipped, 2 applications of Bordettela vaccine to prevent Kennel Cough, 2 Parvo shots, (or more), at least 1 Vet check, plus a variety of wormers. Most go home close to Housebroke!
Enjoy Free Information about Great Danes Appearance, Standards, K-9 Care, this Breeder's Policies, Dane History and many Pictures of Great Danes on this FREE Website. Please send your comments, suggestions, or to be registered in the litter email flier database; send you email request to: Sales@GreatDanes4U.com or call: 417-859-0844 to schedule a *LIVE* Web Cam appointment or information! Please call to make an appointment to visit GreatDanes4U in Marshfield, Missouri 65706!
GreatDanes4U uses this site to promote Healthy, Trained, Socialized Multi-Generation Color-Pure FAWN and BRINDLE AKC Great Dane Puppies. Many Great Dane puppies are Breeding Quality and Show Potential pups are available as well. While occasionally Black and rarely Blue Great Dane puppies are also available. Stud service also available.
2017 Litter #2:
DOB: 18 Nov. 2017
Fawn &Brindle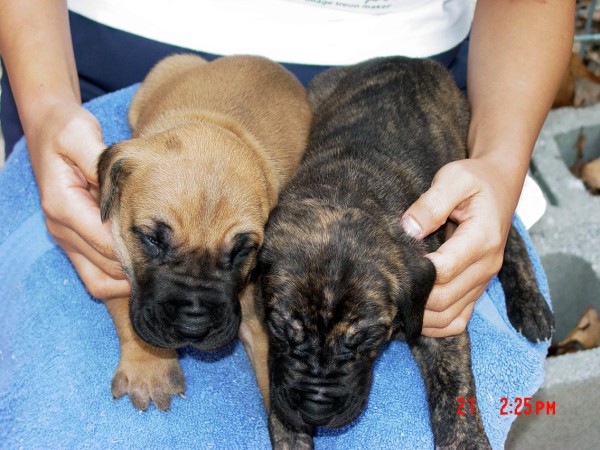 Available 13 Jan 2018
*7 Week photos of individual pups now on Current puppies page*
These are actually 6 week old puppies from a previous litter. There are 4 AKC Great Dane puppies. 2 are Brindle, (1 Male), 2 are Fawn with 1 male.
**ONLY the Brindle Male $900 is still available!**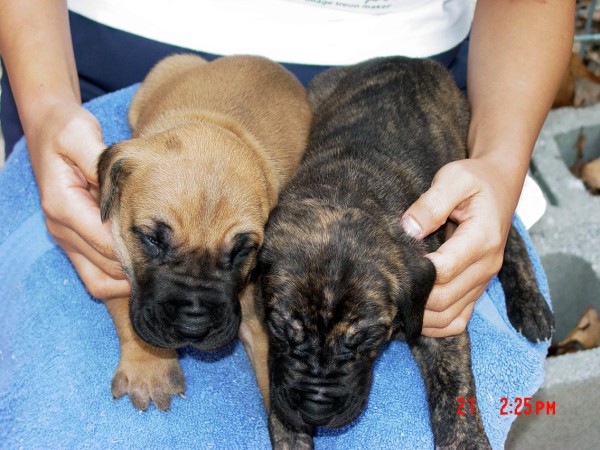 Available 13 Jan 2018
Air shipping includes Crate & crate prep, Vet visit, Health Certificate, Air Fare, (based on size of crate & weight + puppy weight & logistics to make it happen: *Pups under 35# add $500, Between 35 & 75#'s add $600. Shipping to the lower 48-States from the Springfield, Missouri Airport, (SGF), using American and Delta Airlines.